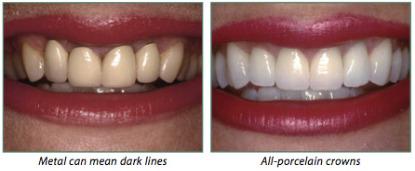 LAVA / EMAX CROWN

This would be your Dentists first choice of crown material due to its superior quality and highly cosmetic appearance. Lava crowns are metal free (100% porcelain) and have a 5 year guarantee.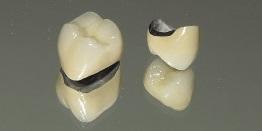 PORCELAIN BONDED METAL CROWN
Strong crown consisting of porcelain outer layer bonded to an inner metal core. Colour-matched to patient's tooth.